The Good Life est tombé sur TOKiMONSTA au Festival Bread & Butter de Berlin en septembre dernier, où elle revisitait en clé contemporaine le "Printemps" de Vivaldi, lors du lancement de "4 Seasons" la dernière collection capsule que Napapijri réalisée en collaboration avec Zalando. L'occasion pour nous d'échanger quelques mots avec cette jeune artiste qui, à trente ans à peine, s'apprête à sortir son troisième album et continue de s'occuper de son label « Young Art Records ». Rencontre.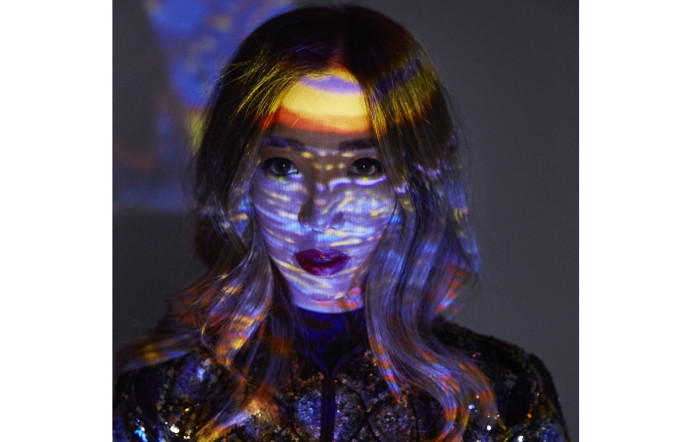 D'origine coréenne, Jennifer Lee, aka TOKiMONSTA, est une californienne pur jus. Son nickname d'enfance, (toky, lapin en coréen, et monsta, une drôle de façon d'écrire le mot monstre en anglais), elle le garde aussi dans la vie professionnelle, une fois qu'elle quitte Torrance, sa ville natale, pour s'installer à L.A.. Ici, cette artiste et productrice se laisse influencer par les salles de concerts de la scène indie et ses avenants, comme le Low End Theory, un club expérimental qui jongle entre hip-hop instrumental et musique éléctro au Airliner de Lincoln Heights, à l'est de Downtown. C'est grâce à la communauté angelina donc qu'elle arrive à forger un son fluide et profond, jusqu'à ce que sa carrière ne prenne un tournant décisif, quand elle arrive à capturer l'attention de Flying Lotus. Ce n'est que le début…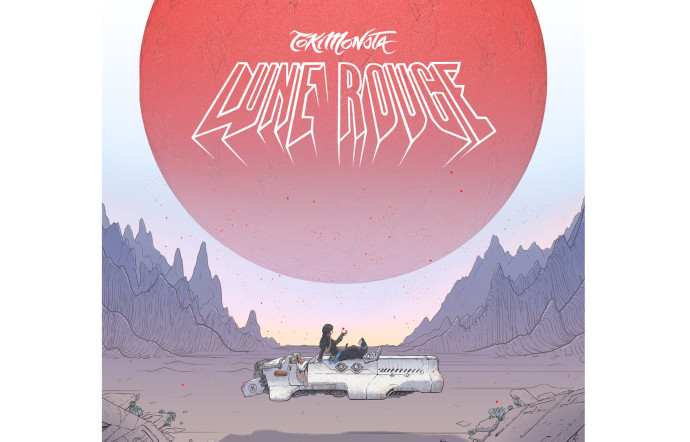 The Good Life : Vous rappelez-vous du moment où vous avez composé votre première chanson ?
TOKiMONSTA : La toute toute première ? Il faut remonter assez loin dans le passé. J'avais huit ans et j'étais en train de jouer au piano une mélodie que je croyais être extraordinaire. Puis ma mère a débarqué dans la pièce pour me demander « Mon Dieu, mais qu'est-ce que tu es en train de bricoler?! ». A l'époque, elle était tellement concentrée sur moi et mes études de musique classique que la créativité ne rentrait pas du tout dans ses plans. Et moi je me sentais parfois frustrée de ne pas réussir à injecter mon propre zest aux partitions des grands compositeurs classiques.
TGL : Comment définissez-vous votre musique?
T.M. : Indéfinissable. Impossible pour moi de lui donner une étiquette, tout et rien en même temps. C'est un produit, le résultat de tout ce que j'écoutais en grandissant. Ce que je fais n'est pas que du hip-hop, de l'électro, de la soul, mais plutôt un mélange de tout ce que j'écoute. Bien que difficile à définir, on y trouve toujours beaucoup de passion.
TGL : Votre dernier EP « Fovere » est sorti en 2016, maintenant nous attendons avec impatience « Lune Rouge », votre troisième album. Une belle satisfaction ?
T.M. : Tout-à-fait, « Lune Rouge » sera disponible le 6 octobre. Cela fait un moment depuis la sortie de mon dernier album « Half Shadows » en 2013, je suis très enthousiaste. Ce projet personnel comprend une version plus évoluée et concentrée de mes travaux précédents. Je tends souvent à regarder en arrière et ne pas être satisfaite par rapport à ce que j'ai produit dans le passé, alors, cette fois-ci, j'ai tout donné au mix !
TGL : Anderson .Paak, Gavin Turek, Kelly Rowland… Quels sont les prochains artistes avec qui vous aimeriez collaborer ?
T.M. : Mes collaborations rêvées ? Missy Elliott et Bjork. Cela va arriver un jour ou l'autre. Mais je suis déjà assez satisfaite par rapport à mon dernier album, « Lune Rouge », qui m'a permis de travailler avec le rappeur Joey Purp, le DJ Isaiah Rashad, la malaysienne Yuna, la chanteuse belge Selah Sue, elle est exceptionnelle ! En général, j'adore travailler avec des artistes qui viennent des quatre coins du monde et mais laisser inspirer par leur beat.
TGL : Comment avez-vous eu l'idée de lancer Young Art Records, un label et une plateforme qui soutiennent les artistes émergents ?
T.M. : J'ai créé cette plateforme pour supporter les artistes avec du potentiel qui avaient du mal à se faire produire. Au début, quand le label n'était pas encore reconnu, je m'en servais aussi pour mes propres morceaux. Au fil du temps, il a évolué, tout comme ma musique qui a gagné en puissance. Maintenant mon souhait est de détacher de plus en plus mes projets de ceux des jeunes artistes que je produis.
les prochaines dates des concerts de TOKiMONSTA.
La playlist de TOKiMONSTA pour TGL