Lisa Simone est passé de l'armée américaine, où elle s'est engagée dans l'US Air Force, à Broadway. Devenue une actrice de comédie musicale reconnue et récompensée, elle sort son premier opus en 2014, All is Well, puis un deuxième en 2016, My World. Le 25 octobre, elle revient avec In Need of Love, un album très personnel, dans lequel il est question d'amour, forcément, mais aussi de rage, de haine, de combat contre soi-même et… d'héritage.
Un héritage lourd à porter, celui de Nina Simone, sa mère, à qui elle s'adresse à de nombreuses reprises au cours de l'album. Dans Libations, Ghost et Legacy notamment, mais aussi dans Tonight, une fresque épique comme un cri du cœur à cette maman absente, à qui il a fallu apprendre à aimer.
De Nina, Lisa a également hérité l'amour de la France. Elle habite à Carry-le-Rouet, dans l'ancienne villa de sa mère, et, comme c'est le cas depuis le début de son aventure en solo, elle compose ses chansons à 4 mains avec le jazzman sénégalo-parisien Hervé Samb. In Need of Love a d'ailleurs été enregistré au studio La Fabrique de Saint-Rémy-de-Provence, avec des musiciens français.
De passage à Paris, elle accepté de rencontrer The Good Life, avant d'entamer une série de concerts pour défendre son troisième album.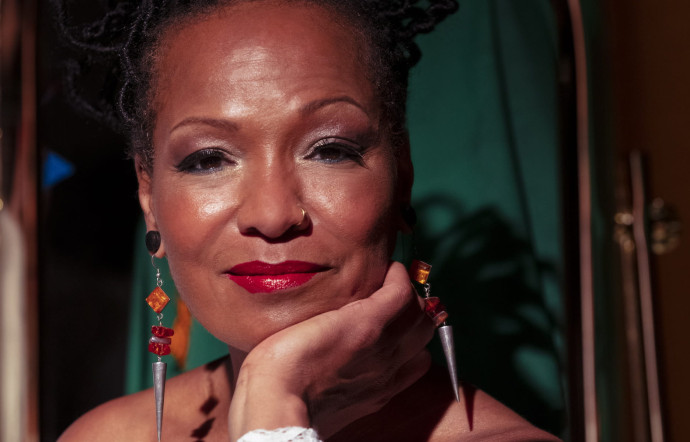 6 questions à Lisa Simone
The Good Life : Qu'est-ce que vous voulez faire passer à travers cet album ?
Lisa Simone : Il représente ce que je suis aujourd'hui, et le message que je veux partager avec le monde. Je voulais un album sur lequel les gens pourraient danser, mais aussi, s'ils traversent une mauvaise passe, qu'ils savent qu'ils ne sont pas seuls, et que si j'ai réussi à m'en sortir, eux aussi. C'était important pour moi qu'il soit universel.
Dans Wonderfull par exemple, qui est très positive, je parle à la première personne. Ainsi, les gens peuvent s'approprier le message quand ils chantent en même temps que moi. Je parle de mes rêves, des connexions avec mes racines, de mon héritage. Ce sont des sujets personnels, mais qui font tilt chez tous les humains, peu importe nos différences ou notre histoire.
The Good Life : Vous parlez beaucoup d'amour…
Lisa Simone : Oui, car lorsque l'on voit la vie à travers le filtre de l'amour, on peut guérir de tout. On ne peut pas changer le passé, mais on peut changer la relation que l'on a avec lui… à condition de s'impliquer, ouvrir son esprit et travailler à aimer. Il y a tellement à encaisser en ce moment, c'est important de ne pas tomber dans le chaos, et de se recentrer sur soi-même pour trouver l'amour en nous.
TGL : C'est votre album le plus personnel ?  
L.S. : Je ne sais pas, mais c'est vrai qu'il vient du cœur. Le meilleur exemple, c'est Right Now, le premier single. Il parle de ces endroits où l'on se sent bien et où l'on ne pense à rien, on profite. Et je ne l'ai pas écrit, il est sorti tout seul, en freestyle. Les musiciens ont commencé à jouer et j'ai chanté par-dessus… Ensuite, le plus dur était de me souvenir de mes paroles, pour les mettre au propre ! (rires)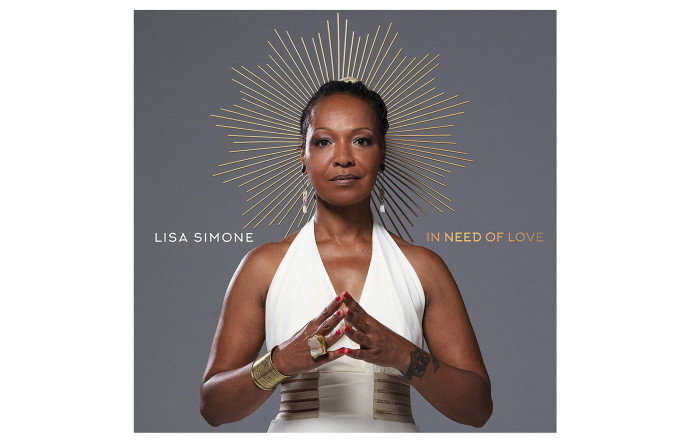 Un arc-en-ciel
TGL : Qu'est-ce qui est le plus important, le message ou la musique ?   
L.S. : Délivrer un message, c'est l'essence même de ce que je fais, donc il est tout aussi important que la mélodie. J'aime quand il y a un contraste, c'est le cas sur The Reckoning, où la musique est très entrainante au service de paroles très dures. Mais c'est vrai que la musique et la voix transmettent une vibe qui permet à ceux qui m'écoutent mais ne parlent pas l'anglais, de comprendre mon message. La preuve, ma plus grande fanbase est française ! Je pense d'ailleurs à faire traduire toutes mes chansons pour qu'ils s'immergent encore plus profondément dans mon univers.
TGL : Et un album en français, c'est possible ?   
L.S. : J'aimerais ! Ce sera certainement le cas un jour, mais pour le moment, toutes les chansons que j'essaie d'écrire en français ne sont pas au niveau de ce que j'aimerais produire… Mais oui, c'est dans un coin de mon esprit !
TGL : Il est difficile de coller une étiquette sur In Need of Love tant les titres proposent des univers différents… comment est-ce que vous définissez votre style ?
L.S. : Un arc-en-ciel n'a pas qu'une seule couleur. Et bien cet album et un arc-en-ciel ! Et tout le monde aime les arcs-en-ciel ! (rires) La musique c'est de la musique, je ne me range pas dans une boîte, je suis libre. Il y a un peu de reggae, de folk, de funk, de rock… En fait, je fais de la soul music. Pas au sens générique du terme, mais parce qu'elle vient de mon âme.
La playlist Lisa Simone by The Good Life :
---
Suivez The Good Life sur Spotify pour retrouver toutes nos playlists : @thegoodlifemagazine
---