Le jeune groupe français Pampa Folks est l'une de ces pépites que l'on ne peut pas cacher très longtemps… The Good Life les a découvert à l'automne dernier lorsqu'ils ont dévoilé Blind Silhouette, premier extrait de leur premier EP et premier clip. Beaucoup de premières ! Pourtant le groupe a déjà deux ans et son chanteur Thomas Lavernhe, 35 ans, est habitué à la scène, d'une prison de Poitiers à un festival au Sri Lanka. Le voyage, c'est aussi l'essence du son Pampa Folks qui transporte immédiatement dans les grands espaces américains ou les décors de western oubliés d'Espagne. La rédaction lui a demandé une playlist sur le thème de la découverte et de l'exploration, et en a profité pour lui poser quelques questions.
The Good Life : Quelle est l'histoire du groupe ? 
Thomas Lavernhe : Pampa Folks est né après une période de deux ans ou j'ai d'abord expérimenté seul beaucoup de choses en studio, écouté plein de styles musicaux différents, enregistré mes idées. Puis on a joué ces morceaux en groupe, il y a eu quelques changements de musiciens jusqu'à l'équipe qui compose Pampa Folks aujourd'hui. Les morceaux ont pu ainsi arriver à maturité.
The Good Life : Quelles sont vos principales inspirations ?
Thomas Lavernhe : Elles sont nombreuses ! De la musique de film des années 70, avec François de Roubaix et Ennio Morricone à l'univers des réalisateurs qui savent brillamment utiliser la musique dans leurs films, comme Tarantino, les frères Coen ou Quentin Dupieux mais notre inspiration majeure on la puise chez les Beatles. Je dirais également le blues de Hound Dog Taylor, le rock garage actuel des Black Keys ou Jack White, la soul, avec Al Green et Stevie Wonder et toute la pop psyché d'Unknown Mortal Orchestra, The Growlers, et Beach House.
TGL : Du beau monde ! Du coup, le style Pampa Folks, qu'est-ce que c'est ?
T.L. : C'est dur à définir, nos couleurs sont multiples. C'est de la pop indie avec des accents western, et parfois plus psyché. Nous avons quelques chansons plus rock également.
TGL : Justement, pourquoi cette imagerie western ? D'où vient cette fascination ?
T.L. : C'est venu assez naturellement. Les chansons nous faisaient voyager d'elles-mêmes dans les grands espaces américains, les images apparaissent devant nos yeux. L'EP a été conçu comme un film avec un thème qui revient. The Gate n'est qu'un rappel du thème du refrain de la chanson Golden Gates et Keep On Trying est construit à partir du riff rock de fin de Golden Gates, la boucle est bouclée. L'album qui va paraître au printemps contient des chansons qui font voyager dans d'autres univers.
TGL : Quels sont vos projets pour 2018 ? 
T.L. : Ce sera une grande année pour nous ! Après avoir travaillé deux ans sur notre premier album, sa sortie est prévue en mai. Notre premier Ep Golden Gates vient de sortir avec un clip. Des concerts sont à venir, et maintenant que ces chansons sont dans la boite, on a hâte d'en composer de nouvelles.
---
En attendant l'album…
---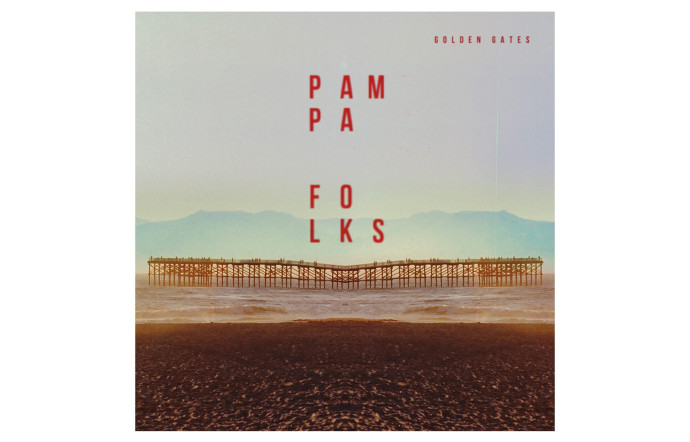 ---
La playlist « voyage » de Pampa Folks pour The Good Life :
Pour suivre Pampa Folks et connaître les dates de leurs concerts : @PampaFolks
---