Les 25, 26 et 27 mai prochain à Laval, en Mayenne, le festival Les 3 Eléphants fêtera sa 21e édition. Un événement qui compile concerts sur scène et performances artistiques dans les rues de la ville. La programmation, de Vitalic à Juliette Armanet en passant par HMLTD et d'autres artistes émergents comme le rappeur/comédien Moha La Squale, s'annonce éléctrisante. Surtout, on retrouvera le 26 mai à l'Arène, Clap Your Hands Say Yeah. Alec Ounsworth, chanteur de ce groupe indie new-yorkais qui a sorti son cinquième album début 2017, The Tourist – les habitués des Good Playlists le connaissent bien – a échangé avec The Good Life et en a profité pour dévoiler son « top 15 » du moment.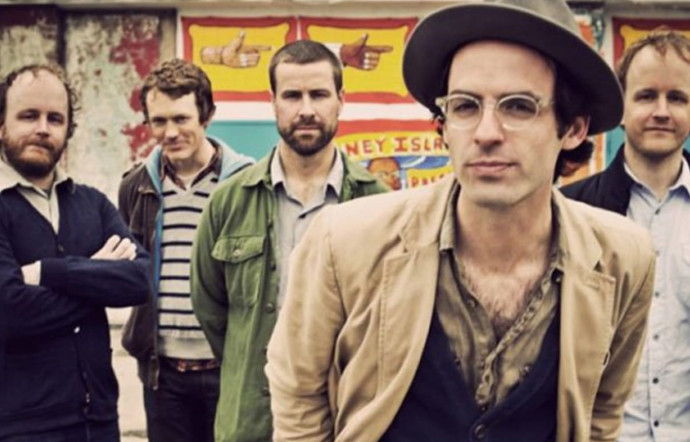 ---
 Clap Your Hands Say Yeah x The Good Life
The Good Life : En quoi The Tourist est-il différent de vos précédents albums ?
Alec Ounsworth : Textuellement, c'est un album très agressif malgré quelques touches mélodieuses que l'on retrouve dans The Pilot ou Better Off par exemple. Il a été écrit pendant une période de crise (tous les autres membres ont quitté le groupe entre 2012 et 2014 NDLR) ce qui le rendait encore plus compliqué que les précédents à réussir.
The Good Life : Vous laissez passer généralement trois ou quatre ans entre chaque album. En quoi est-ce important pour vous de prendre vos temps ?
Alec Ounsworth : Je suis très attentif à ce que le résultat soit exactement comme je l'imagine. Aussi, lorsque l'on est un groupe indépendant c'est plus compliqué de réunir les fonds pour enregistrer que simplement entrer en studio avec un gros budget. Pour financer nos albums, il faut partir en tournée longtemps.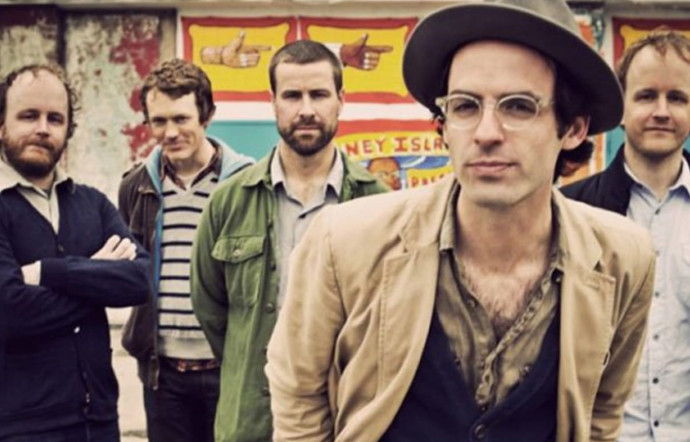 TGL : Justement, quelle est l'expérience la plus excitante que vous ayez vécue en tournée ?
A.O. : Aller au Japon est toujours très excitant. J'ai récemment joué dans une petite salle à Kobe et c'était simplement parfait. L'énergie et la chaleur qui se dégageaient de la foule m'ont beaucoup réconforté.
TGL : Quel est le morceau parfait pour découvrir Clap Your Hands Say Yeah ?
A.O. : The Pilot, Better Off, Fireproff, Hysterical, Only Run, Siesta, In This Home on Ice, Underwater… Je ne peux pas en choisir un seul, ceux-là devraient suffire pour se faire une idée !
TGL : Avec le développement du streaming et du téléchargement légal, est-il dévenu plus simple de faire de la musique indie aujourd'hui qu'à vos débuts ?
A.O. : Cela n'a jamais été simple de faire quoique ce soit en indépendant. Le streaming, justement, génère moins de revenus, ce qui induit des tournées plus longues, donc plus de temps entre les albums. Mais je sais aussi que ces nouvelles façons de consommer la musique aident à nous faire connaître auprès d'un nouveau public qui ne nous aurait pas forcément écouté avant. J'espère que l'on trouvera un équilibre prochainement.
TGL : Quels sont vos projets pour 2018 ?
A.O. : Je travaille en ce moment sur le prochain album, qui sortira début 2019.
---
La playlist d'Alec Ounsworth :
---
(Ré)écoutez The Tourist, l'album que Clap Your Hands Say Yeah défendra au festival Les 3 Eléphants le 26 mai prochain à Laval :
---