Barcelone brille par son économie florissante. La capitale catalane est sortie renforcée de la crise de 2008 et impose son énergie à toute la région. Un succès que la ville doit notamment à des personnalités fortes qui œuvrent pour le bien de la cité. The Good Life a tiré le portrait de huit acteurs du dynamisme catalan.
Jorge Benjumeda
Promoteur immobilier, cofondateur d'Elix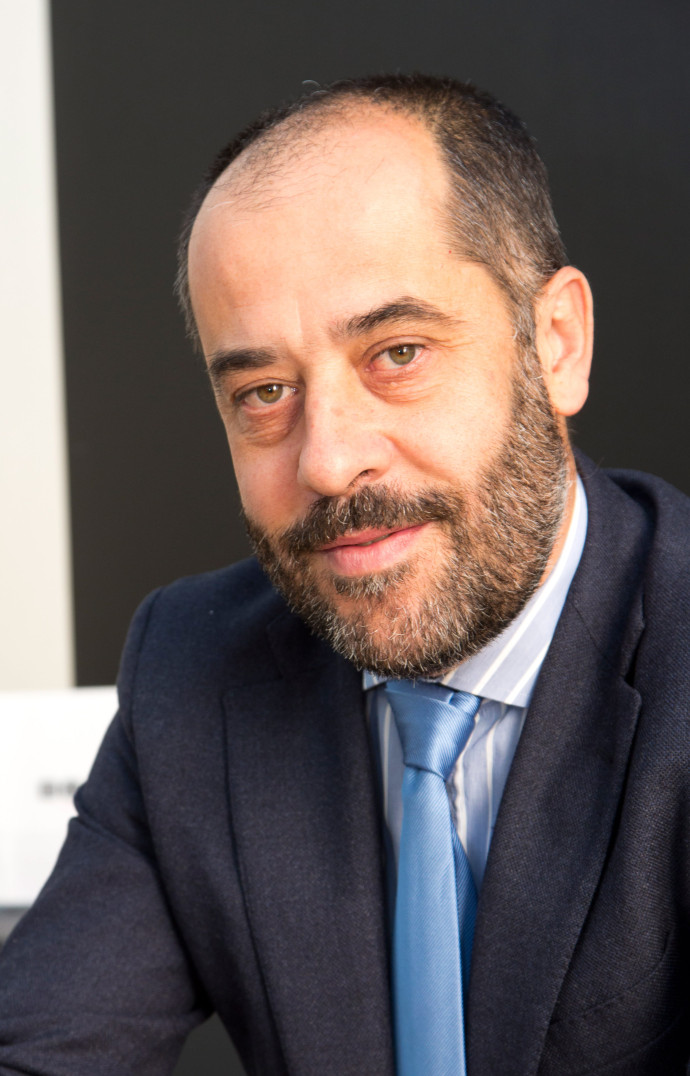 Depuis le début de la crise, en 2008, tant d'empires immobiliers se sont effondrés en Espagne que le parcours inverse d'une petite entreprise barcelonaise intrigue. Non seulement Elix, la société fondée en 2003 par Jorge Benjumeda et Jaime Lacasa, n'a pas périclité, mais elle s'est développée grâce à un concept simple, basé sur la qualité et le profession­nalisme. Le b.a.-ba en somme, mais que, dans la bulle des années 2000, les Espagnols avaient fini par oublier. « Pour investir et gagner de l'argent, il n'était pas nécessaire d'être compétent, il suffisait d'aller à la banque et de s'endetter au maximum. C'était sans risque, c'était du Monopoly », se souvient Jorge Benjumeda. Ce quadragénaire, né à Madrid, et son associé, originaire des Asturies, se sont rencontrés à Barcelone, au cours d'un MBA à l'Institut d'études supérieures de commerce (IESE), l'une des meilleures business-schools européennes. Leur projet dans l'immobilier ? Les services. Elix était au départ une entreprise d'administration de biens. Au-delà de la gestion, elle accompagnait les clients dans leurs acquisitions, dans la rénovation et dans la relocation. « Nous n'avions pas les moyens d'investir nous-mêmes, explique Jorge Benjumeda. Mais nous nous sommes parfois interrogés, car nos clients gagnaient deux fois plus que nous. » Après la chute brutale du marché, les clients sont devenus rares. « Nous nous sommes aperçus que, contrairement à ce qu'on lisait dans la presse, les appartements se vendaient certes à un prix inférieur, mais qu'il restait un marché dynamique dans le centre de Barcelone. » Les deux entrepreneurs décident alors d'acheter des immeubles bien situés et avec du potentiel. « Nous nous sommes trouvés dans un contexte très favorable : nous connaissions bien le métier de l'achat-rénovation-­revente-service après-vente, et nous étions quasiment les seuls. » Partie de rien en 2009, la « nouvelle » Elix compte désormais une trentaine de salariés. En cinq ans, elle a réalisé une trentaine d'opérations, proposant des appartements rénovés avec goût (design sobre et respect des matières d'origine). Elle travaille actuellement sur une quinzaine de projets et a même ouvert une agence à Madrid. « Les clients sont essentiellement des familles qui achètent un appartement pour y vivre, précise Jorge Benjumeda. Depuis 2014, on commence à voir revenir quelques investisseurs. J'espère qu'on aura retenu la leçon du passé, mais l'attitude des banques m'inquiète un peu. » Avec le redémarrage du marché immobilier, Elix pourra-t-elle maintenir sa progression ? Le prix des « bons » immeubles risque d'augmenter. « Ce sera plus difficile, mais nous avons maintenant une bonne notoriété. Dans l'immobilier espagnol, une marque de qualité et de fiabilité, cela fait sens, désormais. »
Romain Quidant
Responsable d'un département de recherches à l'Institut des sciences photoniques (ICFO)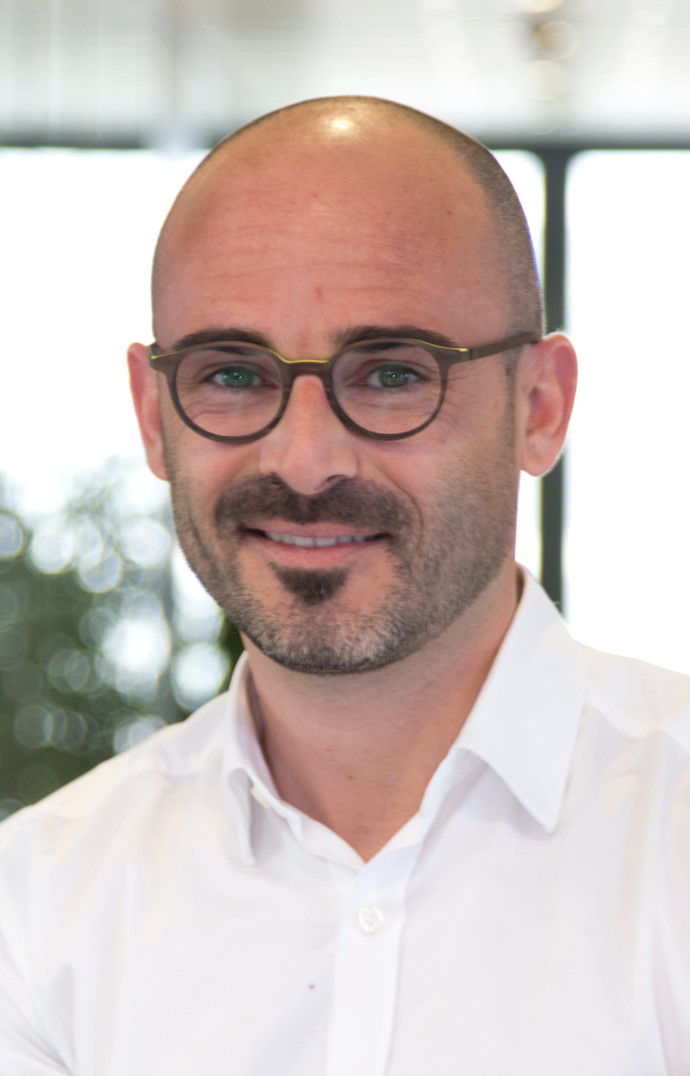 Quand il est arrivé à Barcelone, en 2002, en postdoctorat de physique, Romain Quidant n'imaginait pas l'aventure qui l'attendait. ­L'encre du décret de création de l'Institut des sciences photoniques (ICFO) dédié aux sciences de la lumière, dont il est aujourd'hui un pilier, était à peine sèche. « Nous étions moins d'une dizaine et nous n'avions pas de locaux », se souvient ce Dijonnais de 39 ans. Aujourd'hui implanté dans le Parc méditerranéen de la technologie à Castelldefels, dans la banlieue sud de Barcelone, le bâtiment de l'ICFO abrite 300 personnes, dont 250 chercheurs. Dans sa spécialité, l'institut catalan est une pointure, classé parmi les cinq meilleurs du monde et vient même d'être promu « meilleur site du monde pour faire de la physique ». Impossible pourtant de le comparer au moule universitaire traditionnel : pas de fonctionnaires ici, pas plus de 30 % de financement public, seulement 25 chercheurs permanents sur les 250 présents, 55 nationalités différentes, l'anglais comme unique langue commune et une recherche tous azimuts, ­depuis ses aspects les plus fondamentaux jusqu'aux plus appliqués. « C'est une structure légère et rapide. Cela fonctionne comme une entreprise dont le produit serait la connaissance, résume Romain Quidant. En sortant de mon doctorat, j'hésitais entre une carrière dans l'entreprise et dans la recherche pure. Ici, j'ai trouvé l'équilibre. » Le jeune chercheur français fait partie des 25 permanents. C'est lui qui définit les orientations de recherche de son équipe, dont les travaux sont dédiés à la nano-optique, une discipline à la frontière entre la nanotechnologie et la photonique : « En étudiant les interactions de la lumière avec des particules d'or, nous sommes aussi bien dans la mécanique quantique expéri­mentale que dans des applications biomédicales, comme la détection précoce de cancers. » Chef de groupe, le scientifique a troqué le ­microscope contre la casquette de chef d'entreprise : il recrute et gère son équipe de physiciens, biochimistes et ingénieurs de douze nationalités, mais il doit aussi trouver les ressources pour compléter les deux tiers du ­budget non couverts par les subventions publiques. « Cette manière de faire de la science en toute indépendance exige un investissement personnel plus important », reconnaît Romain Quidant. Si le modèle de l'ICFO intriguait au début, il a fait ses preuves. Le pionnier français reçoit de plus en plus d'universitaires et d'hommes politiques venant du monde entier pour s'en inspirer.
Eugeni Quitllet
Designer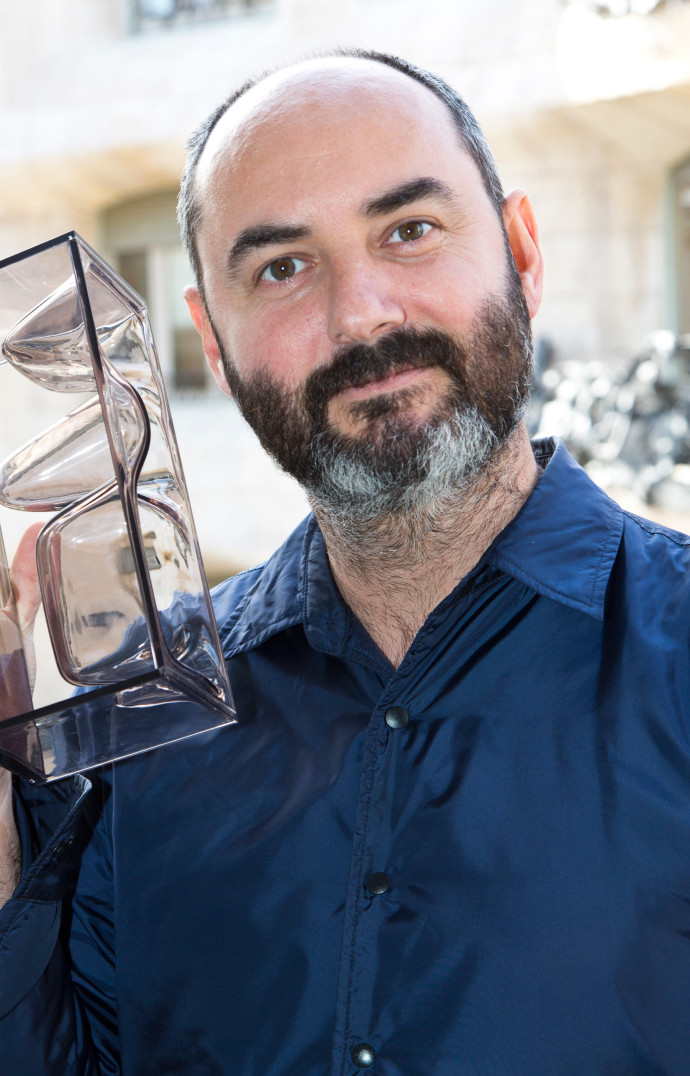 Né à Ibiza il y a quarante-trois ans, ce Catalan volubile est l'un des designers européens à la mode. Ses objets, tout en légèreté et en transparence, souvent fabriqués en plastique – matériau qu'il affectionne –, sont édités par les meilleures marques. Il a signé récemment des sets de table pour Air France, un vase pour Kartell, et on trouve sa griffe dans des collections pour Christofle. Pendant plus de dix ans, Eugeni Quitllet a travaillé à Paris avec Starck. Une « cool-laboration », comme il aime le préciser. Tellement cool qu'il est le seul à avoir cosigné une œuvre avec la star française : une chaise devenue fameuse, la Masters Chair, avec Kartell. Quand il a eu envie de prendre son indépendance et de fonder son propre studio, le choix de Barcelone s'est imposé comme une évidence. Un besoin de changer d'air pour redonner vigueur à son inspiration : « C'est une ville harmonieuse, qui offre les meilleures conditions pour travailler. » ­Depuis 2011, le voilà donc de retour avec femme et enfant dans cette ville où il a fait ses études de design. Ses bureaux offrent une vue plongeante sur la façade moderniste de la Pedrera, l'immeuble-bijou de Gaudí. Sur sa vaste table de travail, sa dernière création : une ligne d'accessoires de bureau pour Lexon, qu'il vient de présenter à Paris et à Séoul. « Ici, je me sens chez moi. Barcelone est un prototype de ville idéale, une plate-forme bien connectée qui me permet de travailler pour le monde entier. Mais j'aimerais pouvoir le faire aussi avec les entreprises locales. » C'est déjà cette absence de débouchés professionnels qui avait poussé le jeune diplômé à l'exil parisien. Aujourd'hui, il se réjouit d'avoir débuté une collaboration avec Mobles 114, un éditeur de mobilier contemporain internationalement connu « qui a son siège à deux rues d'ici ». Dans son ADN de ville industrielle, Barcelone recèle une longue histoire de design, en particulier dans l'automobile, avec la marque Pegaso pour emblème. Depuis, les grands constructeurs européens ont délocalisé leurs centres de design et la crise économique est passée par là. « On dit que la crise stimule la créativité, je n'en suis pas si sûr. Le design prend son sens quand la création artistique est portée à une échelle industrielle. Et pour cela, il faut des moyens. » Pour lui, le Trespa Design Centre, installé depuis 2011 dans le quartier branché de Poblenou, devrait être le cœur qui fera palpiter à nouveau l'esprit design à Barcelone, dix ans après la disparition de la Biennale. « Il faudrait retrouver ce moteur, mais cela prendra du temps. » Pas sûr que l'artiste soit encore là pour vivre ce réveil. Il avoue : « En ce moment, j'ai un peu la tête à San Francisco. » 
Josep Miquel Piqué
Directeur du bureau de développement économique à la mairie de Barcelone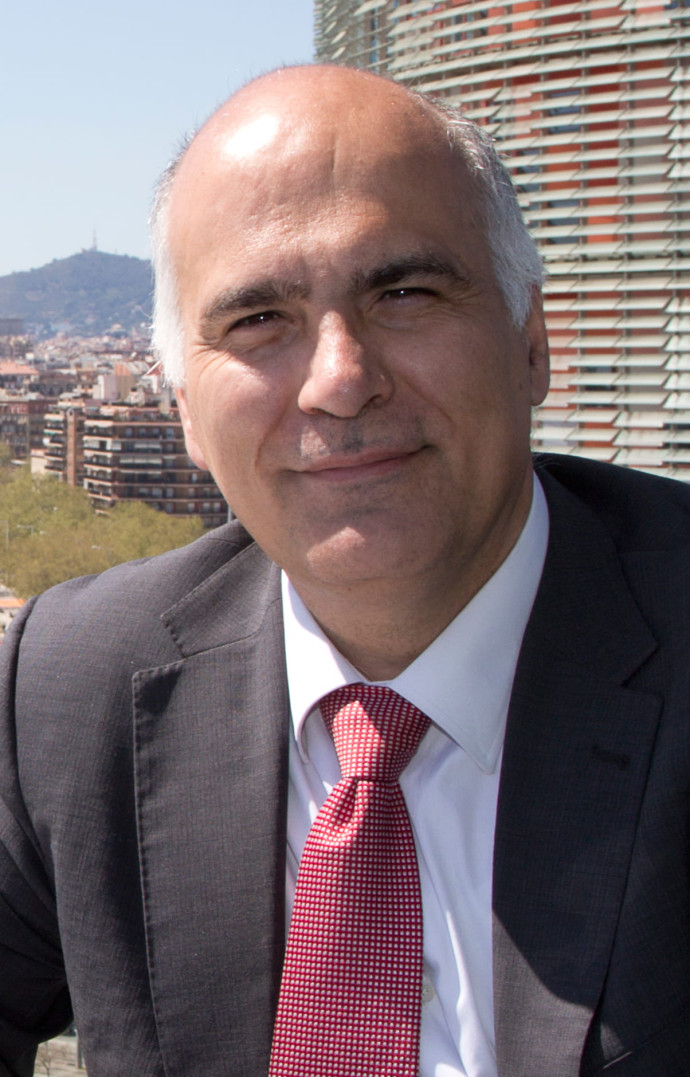 S'il fallait donner un visage au concept, encore abstrait pour beaucoup, de smart city, ce serait le sien. Depuis quelques années, Josep Miquel Piqué est au cœur de la politique d'innovation urbaine menée par la ville de Barcelone. Sur sa carte de visite, le titre de directeur du bureau pour le dévelop­pement économique semble quelque peu réducteur. Certes, ce Catalan bonhomme et souriant a pour mission de dynamiser l'économie, d'attirer des entreprises et de créer des emplois à Barcelone, mais la démarche dont il est ­l'ordonnateur dépasse les recettes traditionnelles. Pour lui, l'innovation n'est pas un gadget, « elle est au centre de la politique de la ville. » Ingénieur des télécom­munications formé à l'université La Salle­-Ramon Lull, ­détenteur d'un MBA de l'Ecole supérieure d'administration et de direction d'entre­prises (ESADE), l'une des grandes business-schools de Barcelone, Josep Miquel Piqué est aussi diplômé du Massachusetts Institute of Technology (MIT) et de l'université de Californie à Berkeley. Sa carrière universitaire est émaillée d'expériences de management à la tête de centres d'innovation ou de transferts de technologie. Favorable au partenariat public-privé, il a mis en place ­diverses structures qui associent l'entreprise, l'université et l'administration publique. Vice-président de l'Association internationale des parcs scientifiques (IASP), Josep Miquel Piqué a longtemps milité pour les born global companies. A la mairie de Barcelone, il est le promoteur de la connaissance comme tremplin de l'économie et de la société : « L'individu et le talent sont à la base de tout développement économique et social », estime-t-il. Sa priorité est de consolider l'expérience du quartier 22@, et donc de toute la ville de Barcelone, comme une référence mondiale des smart cities.
Jordi Clos
Président et fondateur du groupe Derby Hotels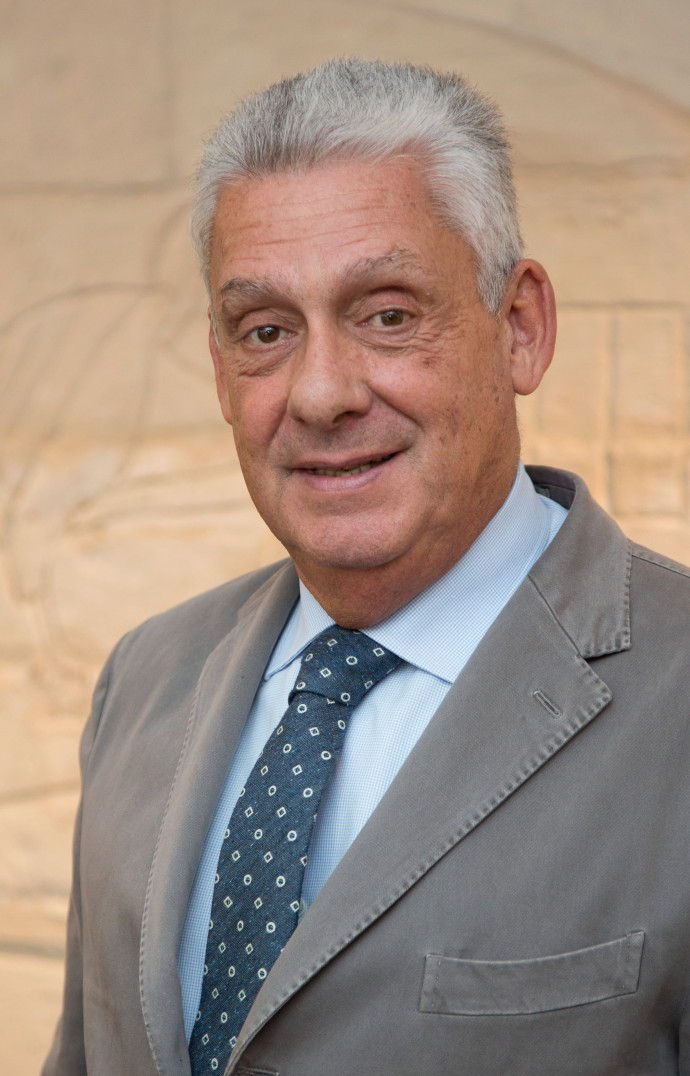 C'est quand le franquisme vit ses dernières heures, en 1976, que Jordi Clos fait ses premières armes dans l'hôtellerie. Barcelone, sinistrée, brûle de renaître. Le jeune homme de 26 ans, à la tête d'une petite entreprise de décoration d'intérieur, se voit alors confier le réaménagement de l'hôtel Derby, bâtisse vieillissante du quartier des Corts. « Dans cette Barcelone où s'enclenchait un extraordinaire élan vers la modernité, nous avons imaginé un hôtel intégré à la vie sociale, se souvient-il, avec des restaurants et des terrasses où se retrouveraient touristes et locaux. » Ce qui, à l'époque, n'allait vraiment pas de soi. Dix ans plus tard, devenu propriétaire du Derby, il étoffe peu à peu son portefeuille d'hôtels 3 et 4 étoiles, jusqu'à exploser dans les années 2000, lorsque l'aura touristique de la ville est définitivement installée. Jordi Clos ouvre alors quatre hôtels de luxe à Barcelone et lance la marque Lofts & Apartments, qui propose des locations très premium aux touristes aisés. Mais son petit empire hôtelier ne se borne pas au territoire catalan, il étend ses ramifications à Madrid, à Londres et à Paris, où l'hôtel Banke est inauguré dans un somptueux immeuble 1900 du 9e arrondissement, en 2009. Propriétaire à 100 % de ses hôtels, le groupe n'externalise presque rien – ce sont souvent Mme Clos ou Joaquim Clos, fils de Jordi et directeur général du groupe, qui s'occupent de la déco. Ce qui distingue la patte Derby ? « Nos établissements sont pensés comme des boutiques-hôtels-musées, s'amuse ce collectionneur boulimique. Ce sont, pour la plupart, d'anciennes demeures seigneuriales ou bien des constructions contemporaines à forte personnalité, où mes propres œuvres d'art habillent les chambres et les espaces communs. » Il faut dire que Jordi Clos a amassé, entres autres, l'une des plus vastes collections privées d'antiquités égyptiennes – « Mes enfants, qui ont grandi au milieu de ces pièces, racontaient à leurs copains toutes les frasques d'Osiris ! » – qu'on peut admirer dans son musée égyptien de Barcelone, ainsi que dans les salles de réception de l'hôtel Claris. A l'hôtel Astoria, ce sont des dessins du caricaturiste catalan Ricardo Opisso qui ornent les murs, tandis que l'hôtel Bagués, établi dans une ancienne joaillerie, dispose d'un petit musée consacré aux parures Art nouveau du bijoutier Masriera. De quoi se distinguer de la standardisation lounge et minimaliste qui guette les hôtels chic de Barcelone et de fidéliser une clientèle BCBG, cultivée et avide de beautés intemporelles. Et la recette a déjà fait ses preuves : en 2014, le groupe Derby Hotels comptabilisait un chiffre d'affaires de 69,5 millions d'euros.
Albert Castellón
Président de Moritz et agitateur économique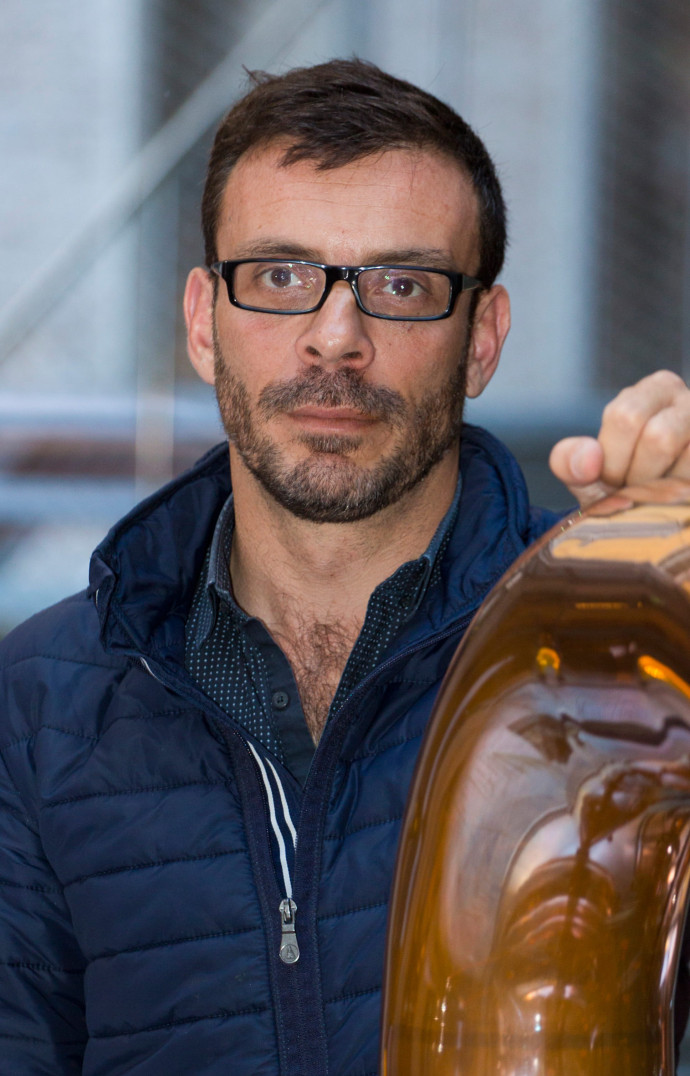 Avec sa barbe étudiée, ses lunettes sophistiquées et son look cintré, il a davantage l'allure d'un designer dans le vent que d'une sommité de l'économie catalane. Il faut dire qu'Albert Castellón sait impeccablement mixer sens du cool et rentabilité. On lui doit la relance, en 2004, des bières Moritz, qui étaient en cessation d'activité depuis 1978, ainsi qu'un petit essai qui agite les milieux économiques et politiques locaux, Catalonia : Next Brand in Europe, publié en 2013. Ancien d'Unilever Espagne, il est appelé en 2001 par les descendants de Louis Moritz, cet immigré alsacien qui inventa, au xixe siècle, la bière du même nom. Vingt ans après la fermeture de l'entreprise familiale, les Moritz du cru 2000 croient encore en la force de la marque. « Mais, en tant qu'entreprise moyenne, nous ne pouvions pas nous permettre d'avoir les mêmes stratégies marketing internationales qu'Heineken, se souvient Albert Castellón, à l'époque tout juste trentenaire. Alors, nous avons visé la niche des Catalans urbains et cultivés. » Onze ans plus tard, pas un bar branché catalan sans Moritz dans ses fûts ! L'ancienne usine Moritz de Barcelone, revampée par Jean Nouvel, a même muté en grouillante « place to beer », comme s'en amuse Albert Castellón avec son sens du slogan, où l'on trinque dans un décor tout en vitres et alambics – la fabrication, elle, a été délocalisée en Aragon. Tandis que la marque s'est dotée d'un graphisme pop et rétro propre à séduire les esthètes et qu'elle s'acoquine aux grands événements culturels catalans, comme le Festival international du film de Catalogne de Sitges. Car l'identité catalane, c'est l'une des marottes d'Albert Castellón. « Nous sommes d'ailleurs l'une des premières entreprises à avoir fait de cette identité un argument marketing, en communiquant en langue catalane. Aujourd'hui, même Mango se fait appeler "Mango – Barcelona" ! » Moritz serait même tellement catalane qu'il « est plus facile d'en boire à Londres qu'à Madrid », plaisante-t-il à moitié. Alors, quand il écrit l'essai Catalonia : Next Brand in Europe, il entend appliquer les recettes du succès de son entreprise à sa Catalogne en mal de solutions de relance. « Le titre sonne comme un trait d'esprit, car il détourne le slogan des indépen­dantistes catalans : "Catalonia, the next state in Europe". Au fond, c'est un livre qui entend se départir de l'approche purement politique de l'entité Catalogne qui prévaut ici. Moi, j'envisage notre région comme une marque à développer. » Ce qu'il faudrait à la Catalogne ? « Une stratégie digitale, un social manager, un directeur de la communication. » Il imagine même un parlement catalan qui fonctionnerait comme le conseil d'administration d'une entreprise. De l'économie-fiction ? Vendu à plus de 5 000 exemplaires en Catalogne, le texte est en tout cas passé entre les mains de tous les leaders d'opinion locaux…
Emilio Alvarez et Carlos Durán
Directeurs de la foire Loop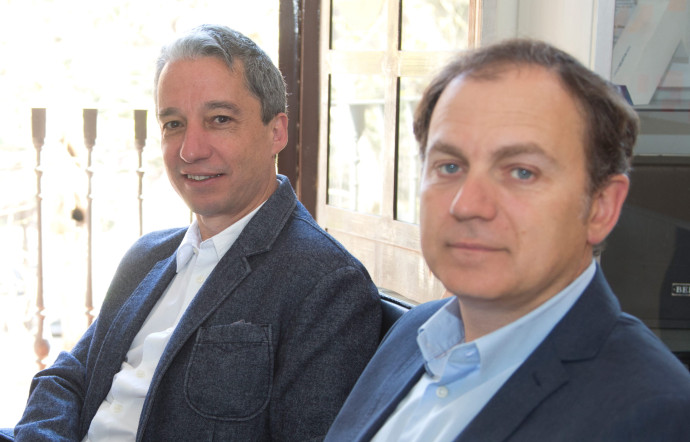 « Nous sommes pointus, peut-être. Mais dans une Barcelone qui ne compte ni biennale ni véritable foire, Loop est devenue, en dix ans, l'événement majeur de l'art contemporain en Catalogne », se félicitent d'une seule voix Emilio Alvarez et Carlos Durán. Car il fallait oser lancer, en 2003, l'une des rares – sinon la seule – foires d'art exclusivement consacrées à la vidéo, le médium le moins « vendable », de la création contemporaine. Une niche confidentielle – alors qu'on compte pléthore de foires dédiées à la photo – dans laquelle les deux fondateurs et directeurs de la foire se sont taillé un large succès. Chaque mois de juin, pendant trois jours, les vidéastes les plus prometteurs comme les plus confirmés investissent les chambres de l'hôtel Catalonia, transformées, pour l'occasion, en stands de galeristes. Ces derniers ne candidatent pas, comme ils le feraient pour une foire lambda, mais sont invités par un comité d'experts qui vieille à l'excellence générale de l'événement. On y croise ainsi un mix de galeries bien ­assises (pour l'édition 2015, la parisienne Jousse Entreprise ou encore la chinoise Vitamin Creative Space, de Canton) et de marchands défricheurs, avec des prix compris dans une fourchette allant de 15 000 à 100 000 euros – soit un niveau largement plus élevé que les tarifs moyens en matière d'art vidéo. Tandis que la foire entraîne dans son sillage tout ce que Barcelone compte d'institutions artistiques, qui orientent pour l'occasion leur programmation vers ce médium pas toujours simple d'accès. Il faut dire qu'Emilio Alvarez et Carlos Durán ont le réseau qu'il faut pour hisser Loop au rang de haut lieu artistique. Tous deux sont marchands d'art : le premier est à la tête de la galerie Angels, réputée pour sa programmation intello à deux pas du musée d'Art contemporain de Barcelone (MACBA), le second dirige la galerie Senda, dont l'écurie brille de grands noms comme Anthony Goicolea ou Massimo Vitali. Emilio Alvarez fait aussi partie, aux côtés notamment de l'ancien directeur du Centre Pompidou, Alfred Pacquement, du très surveillé comité de sélection qui choisira le futur directeur du MACBA – Bartomeu Marí a démissionné en mars dernier. Carlos Durán a présidé, jusqu'en 2013, la puissante association des galeries barcelonaises. En dix ans, c'est ainsi toute une communauté commercialo-arty de collectionneurs passionnés – « Ceux qui collectionnent l'art vidéo ne le font pas par pur esprit spéculatif », plaisantent-ils –, de marchands et d'artistes qui s'est ­fédérée autour du duo, dont l'influence ­dépasse désormais largement les frontières de l'Espagne.
Marc Puig
Président du groupe Puig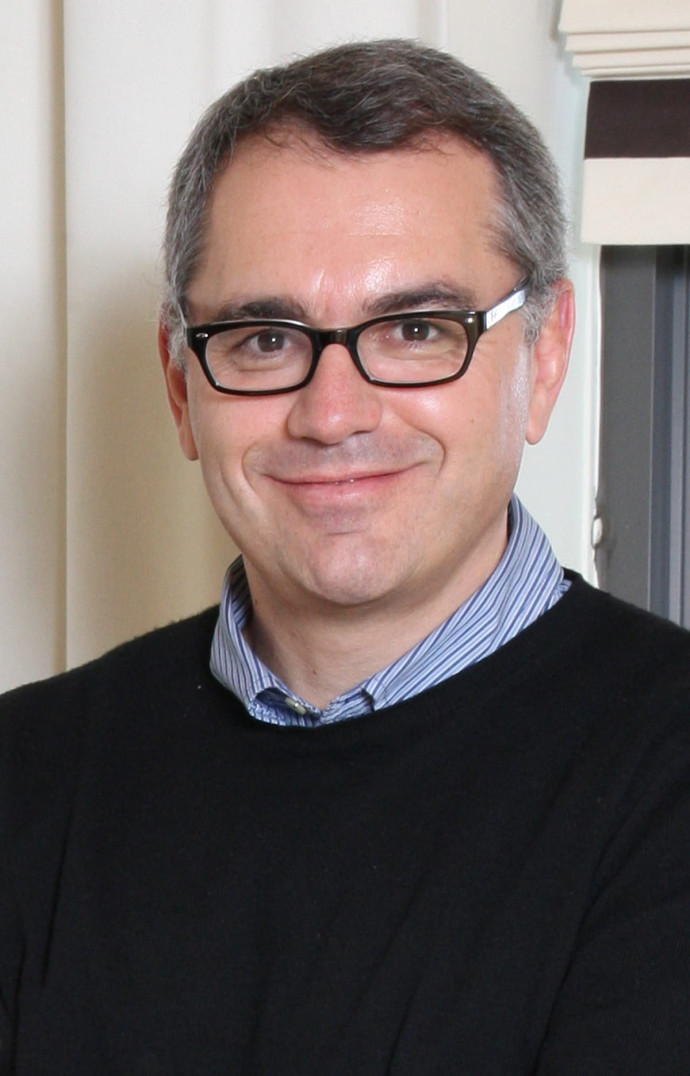 Il est d'une discrétion à toute épreuve. Malgré les succès incroyables de l'entreprise familiale – 1,5 milliard d'euros de chiffre d'affaires en 2014 – dont il tient les rênes depuis 2004. Malgré sa mise de play-boy quadra et sa riche lignée qui donnent matière à story-telling. Marc Puig, à la tête du groupe du même nom de cosmétiques et de mode, n'accorde d'interviews qu'avec une extrême parcimonie et n'étale pas ses triomphes. A peine quelques apparitions médiatiques en 2014, lorsque l'entreprise fête son centenaire. Fondée en 1914 par son grand-père Antonio Puig, fils de cultivateurs de pommes de terre catalans, Puig figure aujourd'hui en 6e place du top mondial de la parfumerie. Parmi ses jus stars, il y a L'Air du temps, de Nina Ricci, One Million, de Paco Rabanne – lancé en 2008, il s'en vend un flacon toutes les 5 secondes ! – ou, plus populaires, les élixirs signés Shakira. Et la croissance du groupe n'est pas près de fléchir. En 2011, Marc Puig organise le rachat de Jean Paul Gaultier, moins pour la branche prêt-à-porter – que le styliste a d'ailleurs abandonnée en 2014 – que pour la licence parfums – dont Le Mâle est le trophée –, qui devrait entrer dans son giron d'ici à 2016. Un empire dans lequel la parfumerie coexiste donc avec la mode – les collections de Carolina Herrera, de Paco Rabanne et de Nina Ricci, c'est Puig aussi – et avec les produits de beauté (Uriage), même si Marc Puig a mis le holà à la diversification à tout-va. Car ce qui caractérise ce patron diplômé d'Harvard, c'est un certain sens de la mesure. Pas de gros lancements tous azimuts, mais un parfum tous les deux ou trois ans, soumis au préalable à des milliers de tests. Lancôme s'offre Julia Roberts et Chanel, Keira Knightley pour vanter leurs fragrances ? Les parfums de chez Puig, eux, ne versent que rarement dans les onéreuses ­égéries. Mais le groupe ne cède par pour autant à la tentation des bas coûts, réalisant 99 % de sa production en Europe. En somme, une entreprise triomphante, bonne gestionnaire et « morale », comme aime les célébrer l'Espagne en crise. Signe qui ne trompe pas : en 2014, lors de l'inauguration de la tour Puig, à Barcelone (conçue par Rafael Moneo, lauréat 1996 du prix Pritzker), on comptait le roi Philippe VI et la reine Lætitia parmi les ­noceurs.